We perform excavation as part of our water feature and landscaping services.
Excavation refers to the process of digging into the ground for a variety of purposes. Some experts rely on excavation to uncover items buried beneath the ground while others excavate to prepare land for other additions. At New Hope Aquascapes, we fall in the latter category, as our team of experts can prep outdoor spaces to add ponds and other water features. We also perform excavation as part of our landscape design and installation services.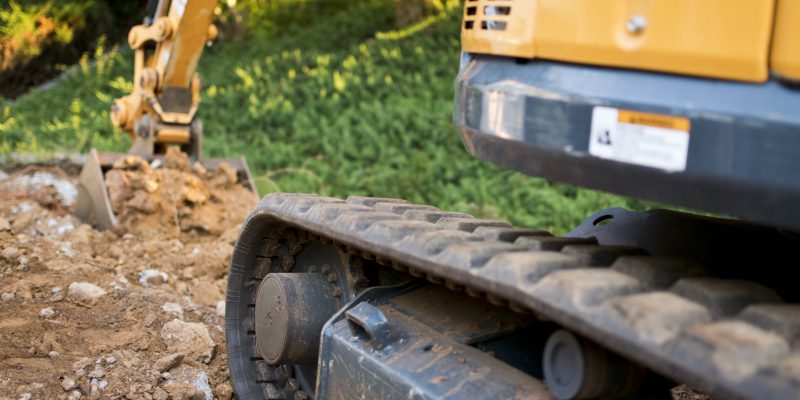 Adding a water feature can be a fairly straightforward process when a property has the space for it. But in some cases, our team members need to perform a substantial amount of excavation to achieve a good outcome. Installing a pond doesn't make sense if the land isn't prepared for the addition, as the water may drain out or have other issues. As a Master Certified Aquascape Contractor, our goal is to provide high-quality water features, so we take the time to prepare the area correctly. This process may include excavating the space or clearing the land.
Our company has invested in high-quality excavating equipment so we can perform the necessary tasks. In addition to offering excavation services as part of our water feature installation process, we can also take on other related projects. Our technicians have the knowledge and experience to tackle trenching, ditch work, erosion management, pond work, and debris removal. We can also clear and grade your land, including clearing small barns and buildings. Don't hesitate to contact us if any excavating needs arise at your Gray, Tennessee property.
---
At New Hope Aquascapes, we offer excavating services in Gray, Bristol, Butler, Church Hill, Erwin, Gatlinburg, Greenville, Johnson City, Jonesborough, Kingsport, Morristown, Newport, Pigeon Forge, Piney Flats, Rogersville, Sevierville, Elizabethton, Unicoi, and Tazewell, Tennessee; Asheville, Boone, Marshall, Weaverville, Burnsville, Spruce Pine, Hot Springs, and Marion, North Carolina; and Norton, Abingdon, Big Stone Gap, Coeburn, Duffield, Gate City, Jonesville, Marion, Wise, and Wytheville, Virginia.
Similar Services We Offer: