When you have a drainage concern or project that needs attention, reach out to us first.
There are a few things people and animals need to survive, and one of those things is water. But while water is certainly vital, its presence in certain places can cause a lot of problems. If you've ever dealt with the effects of a flood within your living space, you can attest to the level of damage that water can cause, even in small amounts. The same is true of your outdoor space, as water can cause soil erosion and significant damage to your landscaping and other exterior elements. During the construction process, residential buildings get drainage systems that help reduce the risk of moisture problems. But if drainage concerns arise in your yard later on, they can be challenging to manage on your own.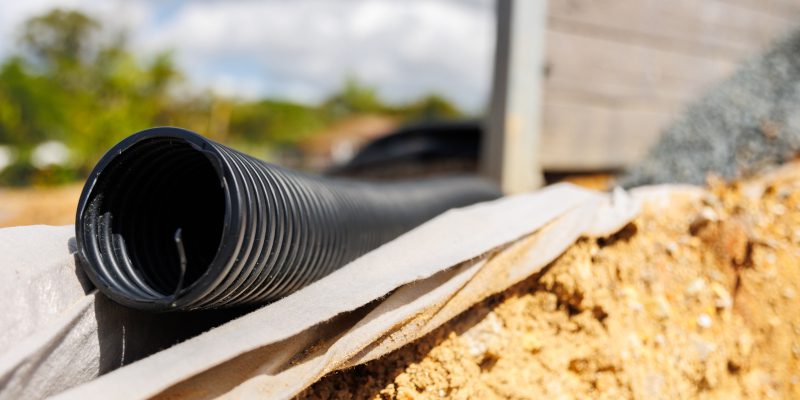 If your property is in or around Gray, Tennessee, you can count on our team at New Hope Aquascapes to take care of your drainage needs. As a Master Certified Aquascape Contractor, we have the equipment needed to dig ditches and trenches, as well as perform erosion management projects to protect your outdoor space. It doesn't make sense for individual property owners to invest in expensive equipment to perform drainage tasks, as we're happy to take these on for you.
When you have a drainage concern or project that needs attention, reach out to us first. Our technicians are experts in water feature design and construction, so they have a firm grasp on how to protect properties from the harmful effects of water in the wrong places. Contact us to learn more or request a quote.
---
At New Hope Aquascapes, we offer drainage services in Gray, Bristol, Butler, Church Hill, Erwin, Gatlinburg, Greenville, Johnson City, Jonesborough, Kingsport, Morristown, Newport, Pigeon Forge, Piney Flats, Rogersville, Sevierville, Elizabethton, Unicoi, and Tazewell, Tennessee; Asheville, Boone, Marshall, Weaverville, Burnsville, Spruce Pine, Hot Springs, and Marion, North Carolina; and Norton, Abingdon, Big Stone Gap, Coeburn, Duffield, Gate City, Jonesville, Marion, Wise, and Wytheville, Virginia.