We offer property owners extensive drainage solutions.
Although all living things rely on water to survive, the presence of this natural resource in areas where it shouldn't be can create a lot of issues. As water moves along, it can leave substantial damage in its wake, which can create issues for residential properties. At New Hope Aquascapes, we are a Master Certified Aquascape Contractor with the skills needed to offer drainage services to clients located in and near Jonesborough, Tennessee.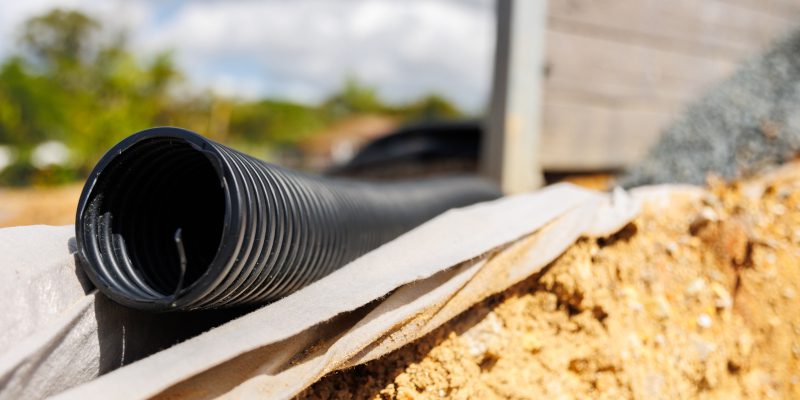 Your homes's drainage system might include various components, including gutters and downspouts, which prevent water from accumulating on the roof or dripping off the house in areas where you don't want it to be. But your property may also need additional components to reduce the risk of erosion and other damage.
Our drainage solutions are extensive, and we work with property owners to provide them. We can perform trenching, ditch work, erosion management tasks, and other related projects to ensure proper drainage on your property. You might need our assistance if water collects in your yard after a major storm or even following light rainfall. Drainage issues can also occur when components of your system break down or aren't functioning properly. You may have a blockage in one of your trenches or ditches that's causing water to back up where you don't want it.
No matter the issue, we're confident in our abilities to resolve drainage concerns and protect properties. We also perform other related tasks, such as land clearing and grading, debris removal, and the clearing of small buildings and barns. For more information or a quote for service, reach out to us today.
---
At New Hope Aquascapes, we offer drainage services in Gray, Bristol, Butler, Church Hill, Erwin, Gatlinburg, Greenville, Johnson City, Jonesborough, Kingsport, Morristown, Newport, Pigeon Forge, Piney Flats, Rogersville, Sevierville, Elizabethton, Unicoi, and Tazewell, Tennessee; Asheville, Boone, Marshall, Weaverville, Burnsville, Spruce Pine, Hot Springs, and Marion, North Carolina; and Norton, Abingdon, Big Stone Gap, Coeburn, Duffield, Gate City, Jonesville, Marion, Wise, and Wytheville, Virginia.