With so many benefits, it's easy to see why countless property owners in the area are adding backyard fountains.
Investing in your Gray, Tennessee property can increase its value while making it more appealing to you and all with whom you share it. One addition that's worth considering is a water feature, which can help to create a more tranquil atmosphere. The most common types of water features used on residential properties include ponds and fountains. At New Hope Aquascapes, we can design and construct these and other water features for local property owners. Many of our clients come to us requesting backyard fountains.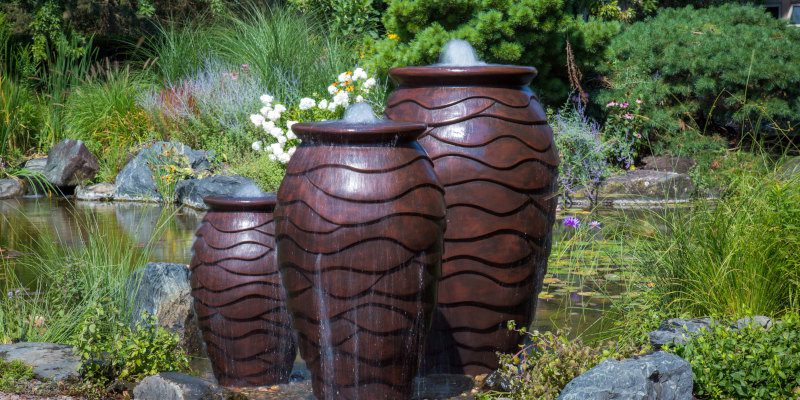 There are many reasons to consider the addition of a backyard fountain. This style of water feature can invoke feelings of peace and calm while also cooling down the surrounding air. When you sit next to a fountain, you can enjoy the bubbling sounds and feel the cooler air on your skin. Since there are many different design and style options for backyard fountains, you can get something that complements the surrounding space. Our designers take a custom approach to give each client a water feature that's beautiful and functional while accommodating their needs and desires.
With so many benefits, it's easy to see why countless property owners in the area are adding backyard fountains. If you're interested in such an addition for your outdoor space, contact us to schedule a consultation. During that time, we'll assess your yard and talk to you about our various options. One option that we offer is a pondless fountain, which is an appealing option if you don't want a pond on your property. After you make your decision, we'll create your design and get started on your stunning new water feature.
---
At New Hope Aquascapes, we install backyard fountains in Gray, Bristol, Butler, Church Hill, Erwin, Gatlinburg, Greenville, Johnson City, Jonesborough, Kingsport, Morristown, Newport, Pigeon Forge, Piney Flats, Rogersville, Sevierville, Elizabethton, Unicoi, and Tazewell, Tennessee; Asheville, Boone, Marshall, Weaverville, Burnsville, Spruce Pine, Hot Springs, and Marion, North Carolina; and Norton, Abingdon, Big Stone Gap, Coeburn, Duffield, Gate City, Jonesville, Marion, Wise, and Wytheville, Virginia.