Get a beautiful yard with our professional landscape design services.
Creating a beautiful landscape design involves much more than simply planting pretty flowers you picked up from the local gardening store. While a flower garden can be a nice touch, there is so much more that you can do to make your yard beautiful, enjoyable, and functional. If you are in the Bristol, Tennessee area, you can count on us at New Hope Aquascapes for our professional landscape design services to enhance and revamp your property.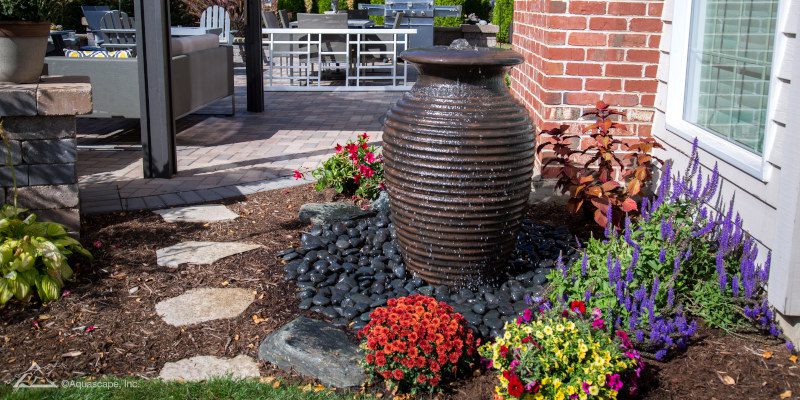 Sometimes, when you choose a landscaping company, they may not be as familiar with the climate and might suggest different plants and flowers that might not handle the climate in this area well. We are a local business, so we are very familiar with both the soil and climate in the area, so we know exactly what grows well and doesn't grow well in this area. When you choose us for your landscape design, you can trust us to provide you with a design that will withstand the climate well and last for years to come. We'll also work hard to ensure that your new design will complement your existing structures and make the yard feel more cohesive with the rest of your property.
On top of our landscape design services, we can also provide you with a wide array of water features that can further enhance your yard. We are a Master Certified Aquascape Contractor and are committed to providing you with only the best quality water features, along with any other landscaping features you may desire for your yard. No matter the landscaping or water features you choose, we will be sure to work hard to bring your vision to life. Give us a call to learn more or get started on your landscape design today.
---
At New Hope Aquascapes, we offer landscape design services in Gray, Bristol, Butler, Church Hill, Erwin, Gatlinburg, Greenville, Johnson City, Jonesborough, Kingsport, Morristown, Newport, Pigeon Forge, Piney Flats, Rogersville, Sevierville, Elizabethton, Unicoi, and Tazewell, Tennessee; Asheville, Boone, Marshall, Weaverville, Burnsville, Spruce Pine, Hot Springs, and Marion, North Carolina; and Norton, Abingdon, Big Stone Gap, Coeburn, Duffield, Gate City, Jonesville, Marion, Wise, and Wytheville, Virginia.