Are you looking for a low maintenance water feature with a high return in terms of statement and overall enjoyment? If you find the sound of water soothing and relaxing, pondless water features are the thing for you.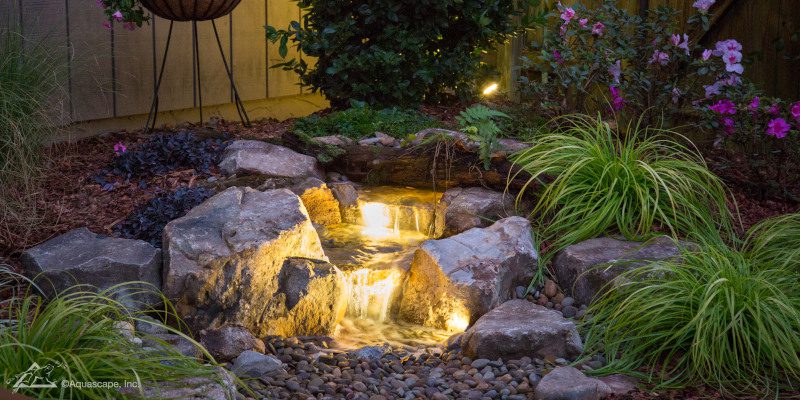 Many people prefer pondless water features over other types of water features because they require much less maintenance than most other types. They are also a popular choice among people looking for a low-maintenance water feature that adds tranquility and beauty while benefiting wildlife in their outdoor space.
Pondless water features will create soothing sounds in your yard and even help with noise reduction by blocking other ambient sounds. This is why we often recommend this type of water feature to those who live within earshot of a busy road, for example.
Another benefit of putting in a pondless water feature is that birds, butterflies, and other pollinators are often attracted to this type of water source. During every season, you'll see these pollinators fluttering and drinking from your water feature and then moving on to pollinate and beautify the plants in your yard.
Our pondless water features come in a range of sizes and configurations, and we will customize your new water feature to your exact property. These water features can run 24/7, even during the winter months, when designed properly by our expert water feature engineers.
For more information about our pondless water features and to start the design process, get in touch with us today.