Get a custom pond design that will fit your property, preferences, and lifestyle.
When it comes to pond design, your options are endless. You can have different shapes, sizes, and even water features or animal life that can completely transform your yard into something beautiful. Even a simple pond design for your yard can bring a sense of serenity to make it seem like you're stepping into a peaceful oasis every time you step out to enjoy your new pond.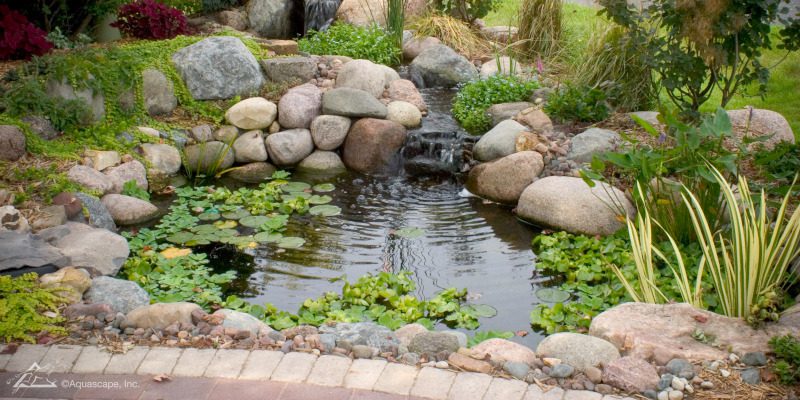 We have seasoned experts here at New Hope Aquascapes who are prepared to design a pond that will fit your property, design preferences, and lifestyle. With our pond designs, you'll never have a boring yard again. Your options range from koi ponds to ponds with waterfalls and more. No matter the design you choose, we can help you design, install, and maintain it; so you can enjoy the serenity of your pond for years to come.
We understand that different yards come with different microclimates and other landscaping factors that can potentially limit your options for your pond design. That's why we prefer to come out to your Gray, Tennessee home to take a look at your property to determine the best possible design options based on your yard. That way, you can fully enjoy your pond design without having to fight against the elements to maintain your pond.
Spruce up your property with a custom-designed pond and find the beauty and serenity you've been lacking. Give us a call or contact us through our website to get started on a pond design estimate today.
---
At New Hope Aquascapes, we offer pond design services in Gray, Bristol, Butler, Church Hill, Erwin, Gatlinburg, Greenville, Johnson City, Jonesborough, Kingsport, Morristown, Newport, Pigeon Forge, Piney Flats, Rogersville, Sevierville, Elizabethton, Unicoi, and Tazewell, Tennessee; Asheville, Boone, Marshall, Weaverville, Burnsville, Spruce Pine, Hot Springs, and Marion, North Carolina; and Norton, Abingdon, Big Stone Gap, Coeburn, Duffield, Gate City, Jonesville, Marion, Wise, and Wytheville, Virginia.