Transform your backyard with the best swim pond design.
Have you ever dreamed of having a pool in your backyard but also like the idea of more natural-looking water features? A swim pond may be the ideal answer. You'll have a water feature in your backyard that is perfect for swimming but also has the natural beauty of a pond. If you are in the Gray, Tennessee area, we at New Hope Aquascapes can help you find a swim pond design that will transform your yard.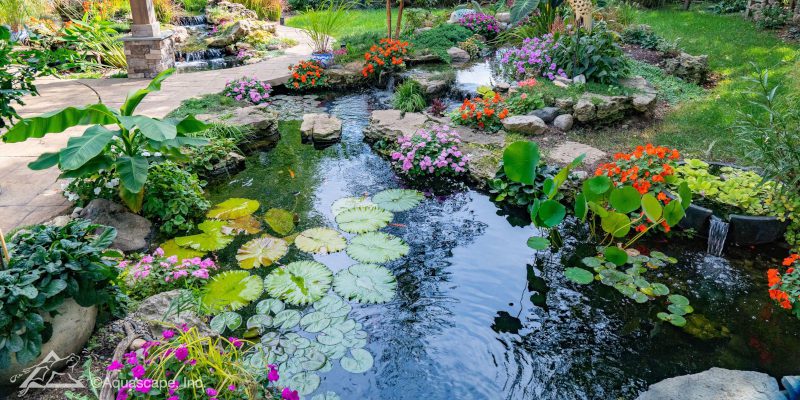 The best thing about swim ponds is that they are often designed in irregular shapes, so they can fit into most backyards, no matter the limitations. You can even choose to include rocks, boulders, waterfalls, and vegetation in your swim pond design to help it look more natural and beautiful. No matter the design you choose, you will find it to be more aesthetically appealing, lower maintenance, more cost-effective, and better for the environment than a regular swimming pool.
When preparing your swim pond design, we take great care to ensure it fits your design preferences and lifestyle as well as your property. Every yard presents different limits to the design, whether it's sizing, landscaping, or a particular microclimate. That's why we always prefer to view your property before determining any swim pond design plans to ensure it will be the best possible fit without any otherwise avoidable issues given the elements of your property. We will always work hard to give you the best possible results with a pond that fits both your vision and your yard. We are a Master Certified Aquascape Contractor, so you can trust us to give you only the best.
Allow us to transform your yard with the best possible swim pond design for you. Give us a call today to schedule our services.
---
At New Hope Aquascapes, we offer swim pond design services in Gray, Bristol, Butler, Church Hill, Erwin, Gatlinburg, Greenville, Johnson City, Jonesborough, Kingsport, Morristown, Newport, Pigeon Forge, Piney Flats, Rogersville, Sevierville, Elizabethton, Unicoi, and Tazewell, Tennessee; Asheville, Boone, Marshall, Weaverville, Burnsville, Spruce Pine, Hot Springs, and Marion, North Carolina; and Norton, Abingdon, Big Stone Gap, Coeburn, Duffield, Gate City, Jonesville, Marion, Wise, and Wytheville, Virginia.