A luxurious fountain design can transform any outdoor space into a resort-like experience.
Think back to your last memorable vacation destination. Do your fondest memories involve a luxury setting? We often choose places where we can feel rejuvenated, excited, and perhaps a bit in awe. What if we told you that you could enjoy a similar experience in the privacy of your Johnston City, Tennessee backyard? It's true! At New Hope Aquascapes, we love transforming our clients' landscaping and outdoor living areas to create a retreat you don't need a reservation to enjoy. One of the features we love incorporating is fountains.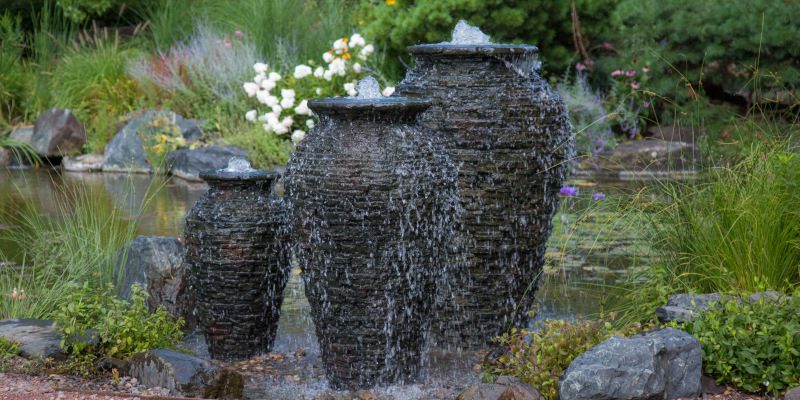 If you aren't sure that a fountain design is something you'd enjoy, think about the places you've been that had fountains. They are pretty standard at resorts, golf courses, and vacation locations because the developers know how much people love water. When you can't be oceanfront, the next best thing is a fabulous fountain design.
One of the key benefits of any fountain design is the sound. Babbling water is relaxing and creates an oasis atmosphere that anyone can appreciate. We also focus on a design that adds moisture and a cooling effect so you can better enjoy your outdoor living space even during a hot summer day.
Whether you have a fountain design in mind that you would like us to make a reality or you would like our input on an ideal design that will fit in perfectly on your property, don't hesitate to reach out to us to learn more about our landscaping, water feature, and hardscaping services. We can also create a fountain design for your commercial property.
---
At New Hope Aquascapes, we offer fountain design services in Gray, Bristol, Butler, Church Hill, Erwin, Gatlinburg, Greenville, Johnson City, Jonesborough, Kingsport, Morristown, Newport, Pigeon Forge, Piney Flats, Rogersville, Sevierville, Elizabethton, Unicoi, and Tazewell, Tennessee; Asheville, Boone, Marshall, Weaverville, Burnsville, Spruce Pine, Hot Springs, and Marion, North Carolina; and Norton, Abingdon, Big Stone Gap, Coeburn, Duffield, Gate City, Jonesville, Marion, Wise, and Wytheville, Virginia.