You can rely on our experience installing various rock fountains.
If you ask us, every property becomes more aesthetically pleasing and enjoyable with a water feature, whether it's a fountain, waterfall, or pond. The presence and sound of the water creates an environment that is very relaxing, and the water feature itself acts as a gorgeous centerpiece in your garden or landscape. At New Hope Aquascapes, our team would love to help you achieve this kind of environment by designing and installing a water feature especially for you. We have the expertise needed to handle many different needs, including rock fountain installation.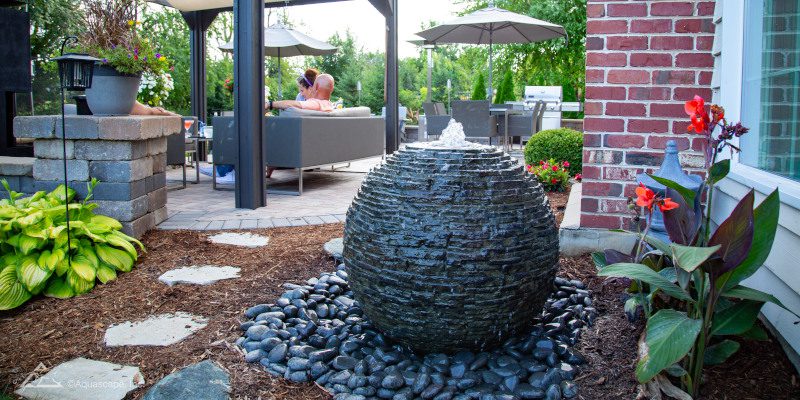 All fountains add unique beauty to their surroundings, but if you aren't interested in a traditional fountain, a rock fountain can be an excellent choice. This type of fountain adds natural, distinctive beauty to a space. No two stones or rocks are alike, so your fountain will truly be one-of-a -ind as it stands out and blends into its environment simultaneously. Once we have discussed your vision for your fountain and you have settled on a design, leave the rest to us. We are skilled and experienced when it comes to rock fountain installation, so you can rely on us to finish the job in a detailed, careful manner in as little as a day.
We are licensed, insured, and a Master Certified Aquascape Contractor, so you can feel at ease leaving the creation of your rock fountain to us. Contact us today to get an estimate for rock fountain installation at your Greenville, Tennessee property.
---
At New Hope Aquascapes, we offer rock fountain installation services in Gray, Bristol, Butler, Church Hill, Erwin, Gatlinburg, Greenville, Johnson City, Jonesborough, Kingsport, Morristown, Newport, Pigeon Forge, Piney Flats, Rogersville, Sevierville, Elizabethton, Unicoi, and Tazewell, Tennessee; Asheville, Boone, Marshall, Weaverville, Burnsville, Spruce Pine, Hot Springs, and Marion, North Carolina; and Norton, Abingdon, Big Stone Gap, Coeburn, Duffield, Gate City, Jonesville, Marion, Wise, and Wytheville, Virginia.