We offer waterfall installation for a stunning transformation of residential and commercial properties.
If you are ready to take your outdoor living space at your Kingsport, Tennessee home to the next level, it is worth considering waterfall installation. At New Hope Aquascapes, we specialize in creating stunning and beneficial water features that will add value to your home and to your life. Not only will it be a joy for your family to spend time near your waterfall, but it will be also irresistible to potential buyers one day because of the uniqueness it brings to your backyard.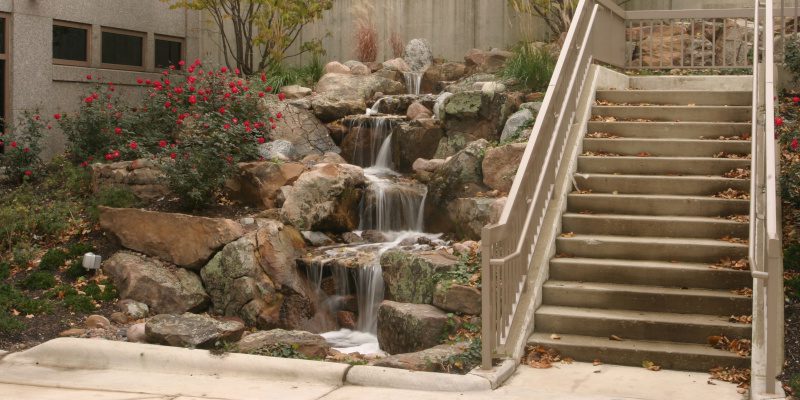 You don't need waterfall installation that overwhelms the space to get the relaxing benefits from the sight and sound of cascading water. Even smaller backyards can enjoy a waterfall, as we can tailor your project to suit your needs. Whether you want a small pondless waterfall or a water feature that involves a creek bed and pond filled with koi, we'll make it the focal point you envision.
We also perform waterfall installation for commercial properties that want to have a memorable and impressive area for guests and customers. You can reach out to us at any time about maintenance and repair issues, as well.
If you would like to know more about waterfall installation at your home, business, or rental property, don't hesitate to reach out to us. We look forward to creating a luxurious place with whatever water features you envision.
---
At New Hope Aquascapes, we offer waterfall installation services in Gray, Bristol, Butler, Church Hill, Erwin, Gatlinburg, Greenville, Johnson City, Jonesborough, Kingsport, Morristown, Newport, Pigeon Forge, Piney Flats, Rogersville, Sevierville, Elizabethton, Unicoi, and Tazewell, Tennessee; Asheville, Boone, Marshall, Weaverville, Burnsville, Spruce Pine, Hot Springs, and Marion, North Carolina; and Norton, Abingdon, Big Stone Gap, Coeburn, Duffield, Gate City, Jonesville, Marion, Wise, and Wytheville, Virginia.