Rely on our expertise for your pond troubleshooting needs.
A pond can be a beautiful addition to your yard or a highly appealing aspect of a new home that you plan to buy. However, ponds don't exactly come with instruction manuals, so you might be feeling a little stuck if you've run into an issue or question about your new pond. If you are in the Gray, Tennessee area, you can rely on us at New Hope Aquascapes for our expertise for any of your pond troubleshooting needs.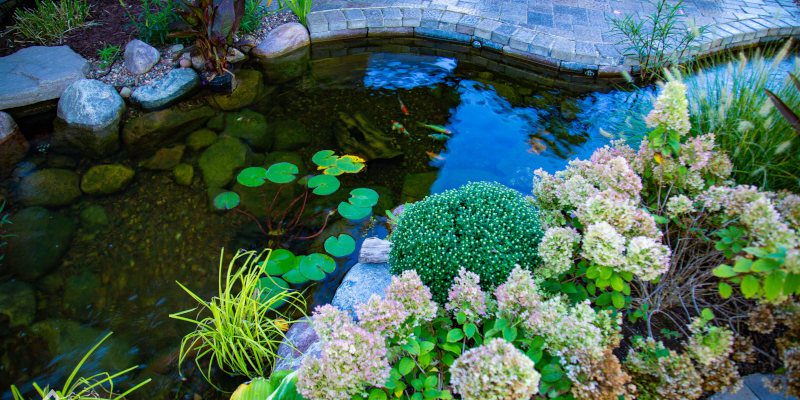 Pond troubleshooting may be as simple as trying to figure out pond maintenance or resolving a sudden decrease of water flow in your pond's waterfall. No matter the situation, we are happy to help. We have extensive experience, so we can provide answers and solutions for almost any trouble you may be having with your pond. We have experience with water features and ponds of all kinds, so there is no type of pond we can't handle. We can help you understand basic pond maintenance and optimal oxygen levels to keep any fish or vegetation alive. We can also offer ideas on how you might make your pond more to your liking.
When you need help with pond troubleshooting, it is often best if we can view your pond in person to clearly see and identify the issue you're struggling with. That way, we can diagnose the issue more accurately and provide real solutions, advice, and explanations that will allow you to make an informed decision on what to do next. We provide pond troubleshooting as well as general pond consultations if you are looking to install a new pond or improve your existing pond in any way. No matter the reason, be sure to rely on our expertise for any of your troubleshooting needs. Give us a call to get your appointment scheduled today.
---
At New Hope Aquascapes, we offer pond troubleshooting services in Gray, Bristol, Butler, Church Hill, Erwin, Gatlinburg, Greenville, Johnson City, Jonesborough, Kingsport, Morristown, Newport, Pigeon Forge, Piney Flats, Rogersville, Sevierville, Elizabethton, Unicoi, and Tazewell, Tennessee; Asheville, Boone, Marshall, Weaverville, Burnsville, Spruce Pine, Hot Springs, and Marion, North Carolina; and Norton, Abingdon, Big Stone Gap, Coeburn, Duffield, Gate City, Jonesville, Marion, Wise, and Wytheville, Virginia.