Our team has the right skills to help you create the perfect backyard ponds to take your landscape to the next level.
While just about everyone would love to live on waterfront property, not everyone is lucky enough to have a home that overlooks a natural body of water. Fortunately, you don't have to live by a river, lake, or ocean to incorporate the beauty of water into your yard—instead, you can turn to our team at New Hope Aquascapes. Our Master Certified Aquascapes Contractors have extensive experience in designing and building a wide range of water features, including beautiful backyard ponds.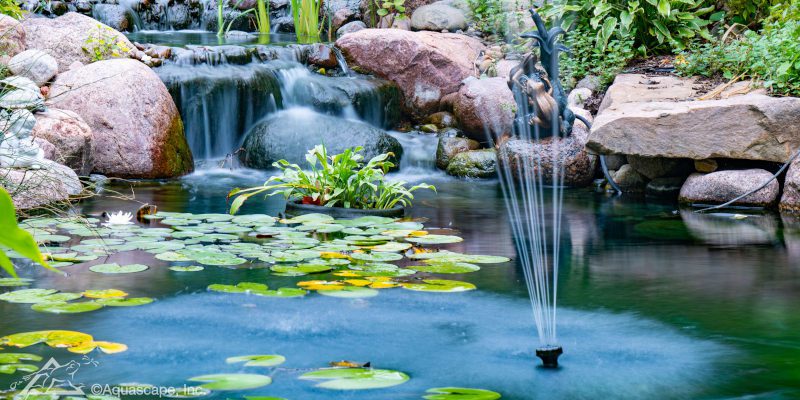 Backyard ponds are a great way to add more interest and aesthetic appeal to your existing landscape, and they also provide a perfect way to create a little more serenity in your outdoor space. When you come to us for help in creating a backyard pond, we will take the time to understand your goals for the project, and then help you bring your vision to life.
We can create a pond that incorporates other water features, such as fountains or waterfalls, or let it stand on its own. In addition, we can populate your pond with beautiful aquatic plants and even koi fish to enhance its appeal even further. If you want to add a pond to your landscape, just reach out to us to get started.
Our team is proud to serve the Gray, Tennessee community, and we want to help you make your property the best it can be. If you are interested in learning more about our backyard ponds, we encourage you to give us a call.
---
At New Hope Aquascapes, we install backyard ponds in Gray, Bristol, Butler, Church Hill, Erwin, Gatlinburg, Greenville, Johnson City, Jonesborough, Kingsport, Morristown, Newport, Pigeon Forge, Piney Flats, Rogersville, Sevierville, Elizabethton, Unicoi, and Tazewell, Tennessee; Asheville, Boone, Marshall, Weaverville, Burnsville, Spruce Pine, Hot Springs, and Marion, North Carolina; and Norton, Abingdon, Big Stone Gap, Coeburn, Duffield, Gate City, Jonesville, Marion, Wise, and Wytheville, Virginia.