Our team has the right knowledge and experience to design the perfect koi ponds for your landscape.
We at New Hope Aquascapes have been designing and building water features for many years, and in our experience, one of the most popular types of water features is the koi pond. Just about everyone can appreciate the beauty of koi fish, with their bright, varied colors, and the pond itself gives any landscape a perfect note of tranquility. If you are interested in adding a koi pond to your landscape, we encourage you to give us a call to get started.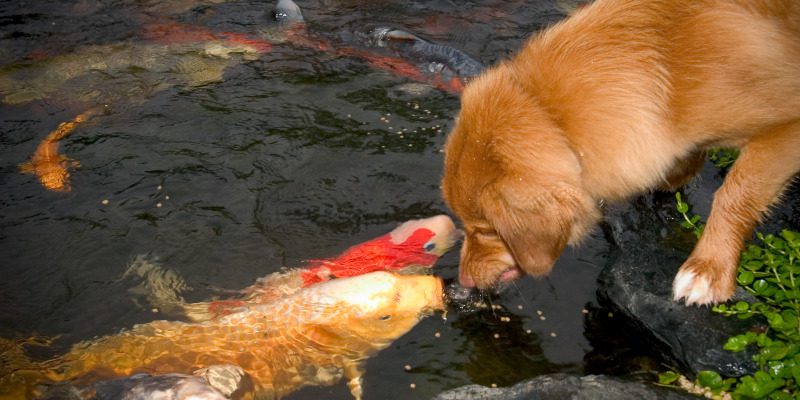 When designing a koi pond, it's important to get the elements just right to ensure the pond will look great and the koi will have an environment that lets them thrive. Fortunately, our team of Master Certified Aquascapes Contractors has extensive experience in designing koi ponds, and we will make sure to include enough vegetation to keep the koi content and ensure that all the plants attract plenty of insects for the fish to eat.
In addition, we'll make sure to install a robust filtration system to keep the water clean for the koi and ensure that the water always has enough oxygen for them as well. To learn more about our koi ponds, just give us a call to talk to one or our experts.
Our team is proud to serve the community here in Gray, Tennessee, and we want to help you create the perfect water feature for your property. If you are interested in adding koi ponds to your landscape design, just give us a call.
---
At New Hope Aquascapes, we install koi ponds in Gray, Bristol, Butler, Church Hill, Erwin, Gatlinburg, Greenville, Johnson City, Jonesborough, Kingsport, Morristown, Newport, Pigeon Forge, Piney Flats, Rogersville, Sevierville, Elizabethton, Unicoi, and Tazewell, Tennessee; Asheville, Boone, Marshall, Weaverville, Burnsville, Spruce Pine, Hot Springs, and Marion, North Carolina; and Norton, Abingdon, Big Stone Gap, Coeburn, Duffield, Gate City, Jonesville, Marion, Wise, and Wytheville, Virginia.