Koi ponds are beautiful additions to any outdoor space.
If you want to beautify your landscape and have a reason to spend more time outside, consider getting a koi pond. Koi ponds are among the most beautiful and beneficial water features you can get. Not only does a pond offer aesthetic appeal and relaxation all on its own, but the koi fish swimming around inside add bright colors and life to it. There's no question that nearly everyone loves a koi pond, and we're here to help you get yours at New Hope Aquascapes.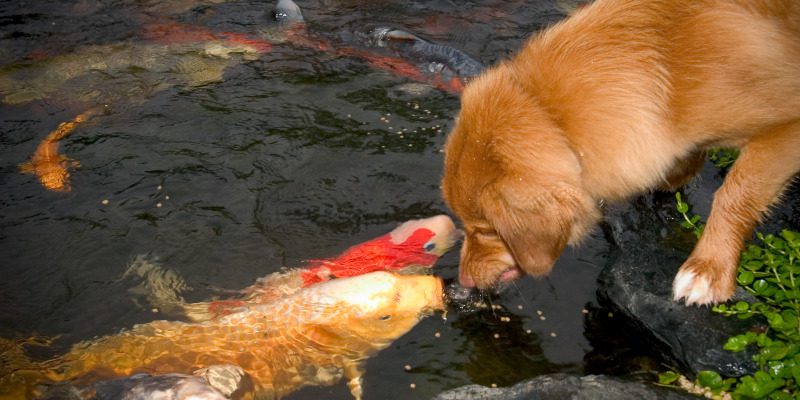 We're passionate about designing and installing water features. As a Master Certified Aquascape Contractor, we have the expertise and continual training to create a variety of water features from waterfalls and fountains to ponds, so you can trust us when it comes to creating your unique koi pond. We would love to discuss what you have in mind for your koi pond in terms of size, shape, and budget, so we can design it accordingly and make your space as enjoyable as possible.
You can also count on us to create your pond with attention to detail while still completing the work in a timely manner. Depending on their size and complexity, it usually takes us several days to a week to finish koi ponds. Once we're done, you can begin enjoying your new water feature however and whenever you want.
We love to create beautiful koi ponds for people throughout the Greenville, Tennessee area. If you have any questions of concerns, please don't hesitate to reach out. Contact us today for an estimate.
---
At New Hope Aquascapes, we install koi ponds in Gray, Bristol, Butler, Church Hill, Erwin, Gatlinburg, Greenville, Johnson City, Jonesborough, Kingsport, Morristown, Newport, Pigeon Forge, Piney Flats, Rogersville, Sevierville, Elizabethton, Unicoi, and Tazewell, Tennessee; Asheville, Boone, Marshall, Weaverville, Burnsville, Spruce Pine, Hot Springs, and Marion, North Carolina; and Norton, Abingdon, Big Stone Gap, Coeburn, Duffield, Gate City, Jonesville, Marion, Wise, and Wytheville, Virginia.