Our pondless waterfalls are beautiful, low-maintenance, and cost-effective water features that will enhance your property.
At New Hope Aquascapes, we specialize in creating custom water features to improve your property's appearance and increase your enjoyment of your outdoor space. As a Master Certified Aquascape Contractor, we have the skills and experience we need to provide a variety of water features, including pondless waterfalls. We even attend continual trainings and seminars to ensure we are always bringing you the best quality workmanship. You can rest assured that our team will deliver the beautiful water features you have been looking for.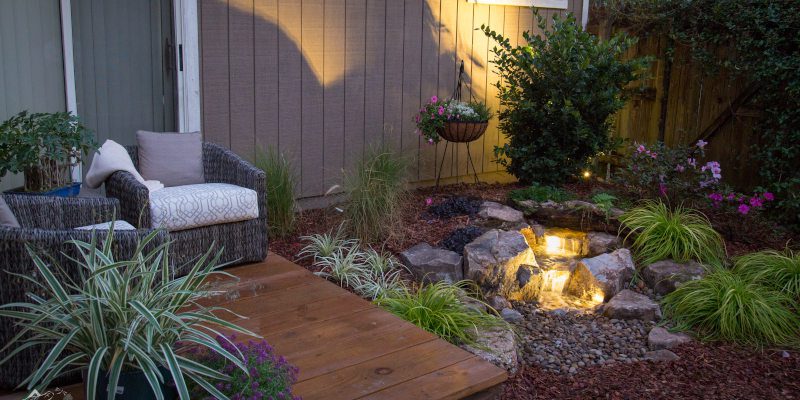 If you are not familiar with pondless waterfalls, they are exactly what they sound like. We design pondless waterfalls so that the water will drain and be pumped to the top of the waterfall continuously, rather than collecting in a pond. As a result, you get to save lots of space on your property and avoid the maintenance that comes along with having a pond. You also won't have to worry about mosquitos, since there won't be any standing water.
All around, pondless waterfalls have many advantages on top of being cost-effective water features that offer your yard tranquility and beauty. Whether you're interested in a pondless waterfall for your home or business, leave it to us to design and install it expertly.
We are proud to provide our water features to people throughout the Greenville, Tennessee community. If you are interested in a pondless waterfall, contact us today to request an estimate. We look forward to discussing your needs and enhancing your property soon.
---
At New Hope Aquascapes, we install pondless waterfalls in Gray, Bristol, Butler, Church Hill, Erwin, Gatlinburg, Greenville, Johnson City, Jonesborough, Kingsport, Morristown, Newport, Pigeon Forge, Piney Flats, Rogersville, Sevierville, Elizabethton, Unicoi, and Tazewell, Tennessee; Asheville, Boone, Marshall, Weaverville, Burnsville, Spruce Pine, Hot Springs, and Marion, North Carolina; and Norton, Abingdon, Big Stone Gap, Coeburn, Duffield, Gate City, Jonesville, Marion, Wise, and Wytheville, Virginia.