Enjoy the addition of fountains to your Johnson City property!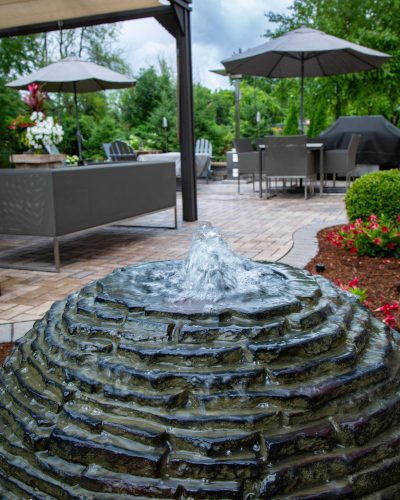 Many property owners are looking to enjoy their property. If you want your property to feel warm, welcoming and enjoyable, then cleaning up the space and adding a few well-chosen shrubs and plants can go a long way. The addition of fountains, however, can take your space from safe to spectacular! If you have been looking for a little more visual appeal in your space, then we here at New Hope Aquascapes would like to help you find fountains you will love for your Johnson City, Tennessee space.
Fountains and other water features make for wonderful additions to almost any size of yard. Even a tiny courtyard can benefit from a well-chosen and -placed fountain since it adds a bit of luxury and noise-dampening effects. With the soothing sounds of a babbling fountain or rainfall noises, fountains everywhere can be enjoyed in a variety of different spaces and places on your property.
When you work with our professionals, we are able to give you the best possible choices when it comes to fountains. Because we have experienced experts in the field of waterscapes and water features, we can give you an idea of what type of fountain would look best on your property. If you already have an idea of the type, color, size or style of fountain you'd like, we can help you with that, too.
If you are thinking of adding fountains to your space, our team is ready to get to work for you. For more information about fountains, please contact us today.
---
At New Hope Aquascapes, we install fountains in Gray, Bristol, Butler, Church Hill, Erwin, Gatlinburg, Greenville, Johnson City, Jonesborough, Kingsport, Morristown, Newport, Pigeon Forge, Piney Flats, Rogersville, Sevierville, Elizabethton, Unicoi, and Tazewell, Tennessee; Asheville, Boone, Marshall, Weaverville, Burnsville, Spruce Pine, Hot Springs, and Marion, North Carolina; and Norton, Abingdon, Big Stone Gap, Coeburn, Duffield, Gate City, Jonesville, Marion, Wise, and Wytheville, Virginia.