Choose a pond that will enhance your property.
Many properties look similar and do not reflect the personalities of the owner. If your landscaping is a little lackluster, then adding water features like ponds could work wonders to bring visual interest and enjoyment to a space. Here at New Hope Aquascapes, we want to help you make the most of your space with a variety of landscaping and water feature ideas. If you have been considering ponds, either large or small, we are ready to help you get to work in the Johnson City, Tennessee area.
Ponds are just one example of our many water features that we can create for your space, and they are a wonderful choice. Because of our experience in both designing, installing and maintenance of ponds, we are able to give homeowners and other types of property owners ponds that they can enjoy for years to come.
Our ponds are able to be stand-alone features or operate in conjunction with other water features. If you would just like a simple koi pond, then we are able to help you get the pond installed and ensure that the area is prepped for the koi. If you would like a more expansive water feature that involves a waterfall or fountain, then we are able to help you design and install options like that as well. Whatever you are looking for with your ponds, we can get the job done right.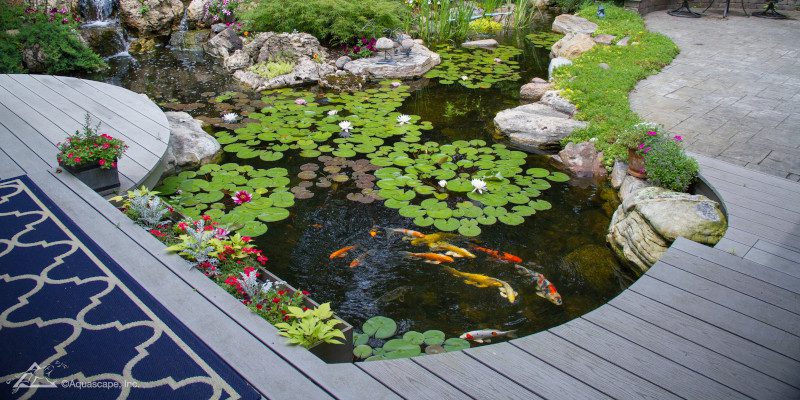 For questions about our ponds or other water features, we would love to talk more with you! We offer financing, design, and other services regarding ponds, so please contact our team of experts today.
---
At New Hope Aquascapes, we install ponds in Gray, Bristol, Butler, Church Hill, Erwin, Gatlinburg, Greenville, Johnson City, Jonesborough, Kingsport, Morristown, Newport, Pigeon Forge, Piney Flats, Rogersville, Sevierville, Elizabethton, Unicoi, and Tazewell, Tennessee; Asheville, Boone, Marshall, Weaverville, Burnsville, Spruce Pine, Hot Springs, and Marion, North Carolina; and Norton, Abingdon, Big Stone Gap, Coeburn, Duffield, Gate City, Jonesville, Marion, Wise, and Wytheville, Virginia.