We can build a swim pond in your backyard.
When the heat and humidity rise in Jonesborough, Tennessee, you want a place to cool off right outside your back door. While you may not want to deal with the cost and upkeep of a traditional pool, another great option is putting in a swim pond.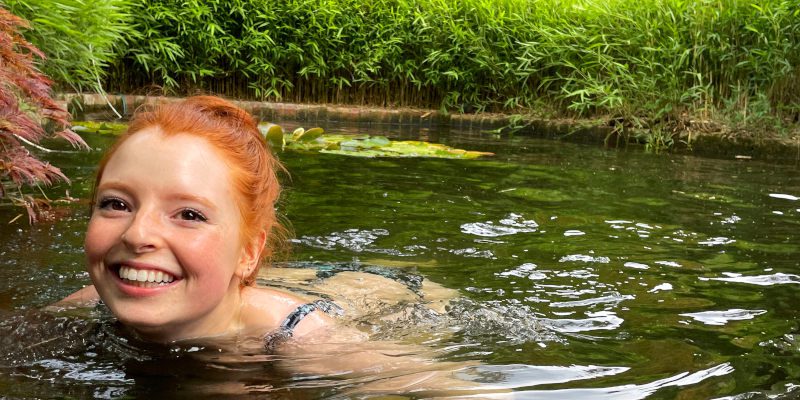 Swim ponds
are a great alternative to traditional swimming pools because they're easier to maintain and come with a lower ongoing cost of upkeep. Swim ponds can also have a positive environmental impact and look great with the natural features of any outdoor living space. With a swim pond, you'll love having a little place to swim, cool off, and play with your kids during the long, hot days of summer.
We're a Master Certified Aquascape Contractor, and we're excited to show you examples of all the swim ponds we've designed and installed. We can put a swim pond nearly anywhere on your property, and we're eager to get started on this project and create your own personalized swimming spot.
"It was an amazing experience."
"My husband and I moved to new area, and we were looking for a pool company. Instead, we came across Clay and his team, and what a blessing that was! We ended up getting a freshwater recreation pond, and it was an amazing experience! Clay was very professional and responsive from day one! He was available for questions from my husband 7 days a week. My husband is a contractor and very demanding, and clay went above and beyond to satisfy all of his needs. We have done multiple projects with Clay now, and he and his team paid great attention to detail and were ok with all changes my husband and I made. He even helped on his own time to help us set up some 1,000-pound statues. He had very good suggestions, and we never felt pressured. His price was very reasonable for the amount of quality and work that was completed! He is an amazing man and awesome to be around. We highly suggest New Hope Aquascapes for any of your landscaping and recreation pond needs!! Thanks again, Clay!! We look forward to working with him again soon!"
★★★★★ Ashley B.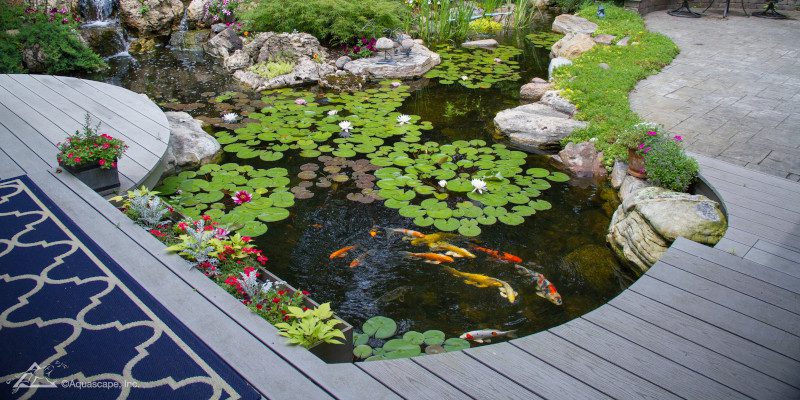 Ponds
Our array of pond styles can help beautify your yard.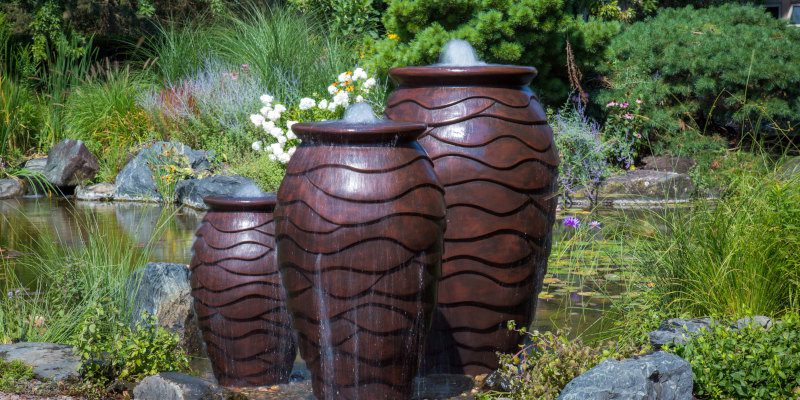 Fountains
Our variety of fountains can add a pleasant sound and view to any part of your property.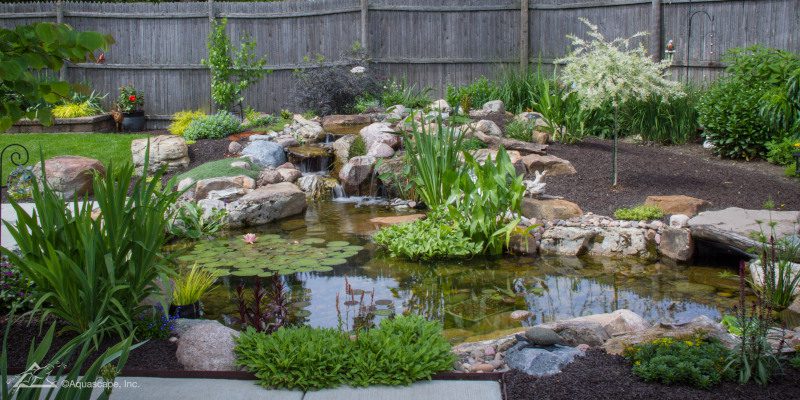 Water Features
Let us deliver water features that will be creative, enjoyable and beautiful.
Watch our team install a new pond!
At New Hope Aquascapes, swim ponds are just one of the many water features we design and install. We have years of experience installing incredible water features, and we'll go above and beyond your expectations when you hire us for this project.
If you've thought about the idea of putting a swim pond in your backyard, make it a reality with our help. Contact us today to learn more about swim ponds and get a quote for your project!
---
At New Hope Aquascapes, we install swim ponds in Gray, Bristol, Butler, Church Hill, Erwin, Gatlinburg, Greenville, Johnson City, Jonesborough, Kingsport, Morristown, Newport, Pigeon Forge, Piney Flats, Rogersville, Sevierville, Elizabethton, Unicoi, and Tazewell, Tennessee; Asheville, Boone, Marshall, Weaverville, Burnsville, Spruce Pine, Hot Springs, and Marion, North Carolina; and Norton, Abingdon, Big Stone Gap, Coeburn, Duffield, Gate City, Jonesville, Marion, Wise, and Wytheville, Virginia.
Why Choose New Hope Aquascapes?
We are a Master Certified Aquascape Contractor, and we love to enhance the natural beauty of a space by adding water features. We also enjoy the ability to change a landscape and work with new people and places every day.
See what some of our happy customers have to say about our swim ponds and other services.
Our swim ponds are functional and beautiful.